Theta Capital Management
Theta Capital Management is the oldest and largest independent hedge fund specialist in the Netherlands. The company was founded in 2001 with the goal to manage portfolios of hedge funds. Aside from Legends Fund, Theta Capital manages Individual Accounts and White Label solutions.
Theta Capital Management is regulated by the Dutch regulator AFM and the Dutch Central Bank and holds an AIFMD license. Theta Capital is based in Amsterdam.
Our specialists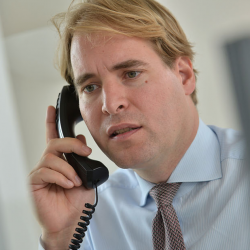 Ruud Smets
Director of Investments
Ruud Smets joined Theta Capital Management in 2005 and has served as the portfolio manager for the various hedge fund mandates since. Ruud has a broad investment background with a specialization in hedge funds. Before joining Theta, Ruud worked in interest rate derivatives sales and trading at NIBC after starting his career at FundPartners providing hedge fund solutions to institutional investors. Ruud has obtained his master's degrees in Investment Theory and Information Technology from Tilburg University and La Trobe University in 2002 and is a Chartered Alternative Investment Analyst. Ruud is responsible for Investments.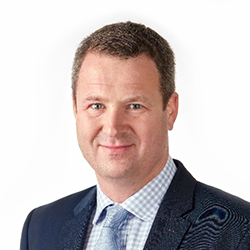 Marc de Kloe
Director Risk & Compliance
Marc joined Theta in 2019 and is the Risk and Compliance Officer. Marc has an extensive investment background covering the full range of alternative investments. Marc started at Clifford Chance in Germany as a foreign associate in private equity, more recently as Global Head of Funds and Alternatives at ABN AMRO Private Banking based in Amsterdam and finally as COO of Adamas Asset Management a Hong Kong based Private Credit Manager. In addition, Marc co-founded Alternatives4Children, an industry supported charity raising money for children's education. Marc holds an LL.B in English and German Law from the University of Kent, Canterbury (U.K.) in 1996, an LL.M in European Business Law from the University of Amsterdam in 1999 and an M.B.A from the Vlerick Business School in Belgium in 2004.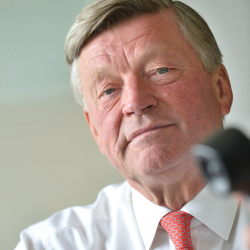 Tijo van Marle
Founder
Tijo van Marle was a Managing Director at Credit Suisse in London and Amsterdam before co-founding Theta in 2001. Prior to Credit Suisse, Tijo worked at J. Henry Schroder Wagg & Co in London as Director International Capital Markets (1972-1982) and in Hong Kong as Managing Director (1982-1984). Before that, he worked as an investment banker at Pierson, Heldring & Pierson in Amsterdam (1967-1972). Tijo obtained a Master of Business Administration (MBA) degree from the Harvard Business School in 1966. At Theta, Tijo is responsible for Risk Management and Compliance.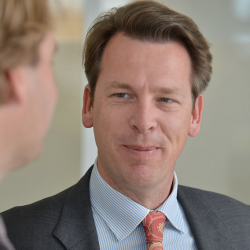 Fokko Hoeksma
Operations Officer
Fokko Hoeksma started his career at Citco Fund Service (Europe) B.V. in Amsterdam. From 2002 to 2006 he worked at Rasini & C Ltd., a London based fund of funds. From 2006 Fokko was managing director at Bermuda based Absolute Performance Ltd., an investment management company focused on hedge funds.
Fokko joined Theta in 2013 and is the Operations Officer.